ABOUT US

We are a company that operates in the machine tool industry for over sixty years as well as members UCIMU 60 years.
UCIMU-SISTEMI PER PRODURRE is the italian machine tool, robots automation system and ancillary products (NC, tools, components, accessories) manufacturer's association.
The official representative of the sector, UCIMU-SISTEMI PER PRODURRE has today over two hundred associate member companies, which account for over 70% of the made in italy of the sector.
The value and the long-standing tradition of member companies, characteristic of one of the sectors that best represents the whole manufacturing chain, and the capabilities of the association network, make UCIMU one of the most influential representatives of Sistema Confindustria (General Confederation of Italian Industry System).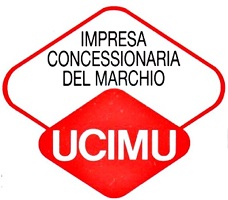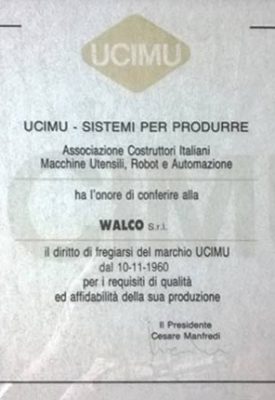 Our pneumatic and hydropneumatic and hydraulic assembly machines, base on 60 years experience, have been newly designed to increase speed, improve reliability and reduce noise. With modular structure components (base plate, upright or column, head support) anf four types of interchangeable units the following assembly machines can be combined:
Riveting machines with orbital and radial head

Hydropneumatic presses

Pneumatic presses


Pneumatic impact energy machines
The machines can be supplied, that is ready to be installed on a workbench and start production, or in the version without machine control units or drive version, which requires installation within work centers.